Nikki Parker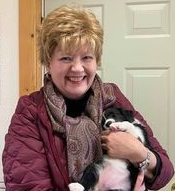 Nikki began her professional career as a local and national correspondent for the NBC News affiliate in her hometown of Salt Lake City.  In the early 1980's Nikki was recruited by a national investment brokerage firm in Denver, and Denver has been her home ever since.  Nikki spent several decades advising clients in her position as a vice president and subsequently as president of a Registered Investment Advisory firm.  Nikki also taught securities licensing exam preparation and pre-licensing exam prep for insurance agents.  This teaching role included creating continuing education courses, which were taught live and via webinars.  Nikki enjoyed her role as an educator, and that translates to the satisfaction she gets from advising her current clients. 
Upon departing the investment arena, Nikki founded AXIOS Financial Services, LLC.  After years of practicing financial planning for her clients, Nikki was well aware that most advisors do not focus on health care planning.  And yet, health insurance is vital to overall financial planning.  So, Nikki's current practice focuses primarily on health care planning.  This niche is Nikki's calling.  Nikki loves problem solving and receives a deep satisfaction in knowing that her clients receive the best information available to serve their needs.  Additionally, Nikki is often the "go to" insurance broker for many advisors and agents. 
In her off hours, Nikki enjoys the outdoors while walking her dog with friends, being an active participant in her book club and involved as a community volunteer and serving on nonprofit boards.